Temperature Control Mug Instructions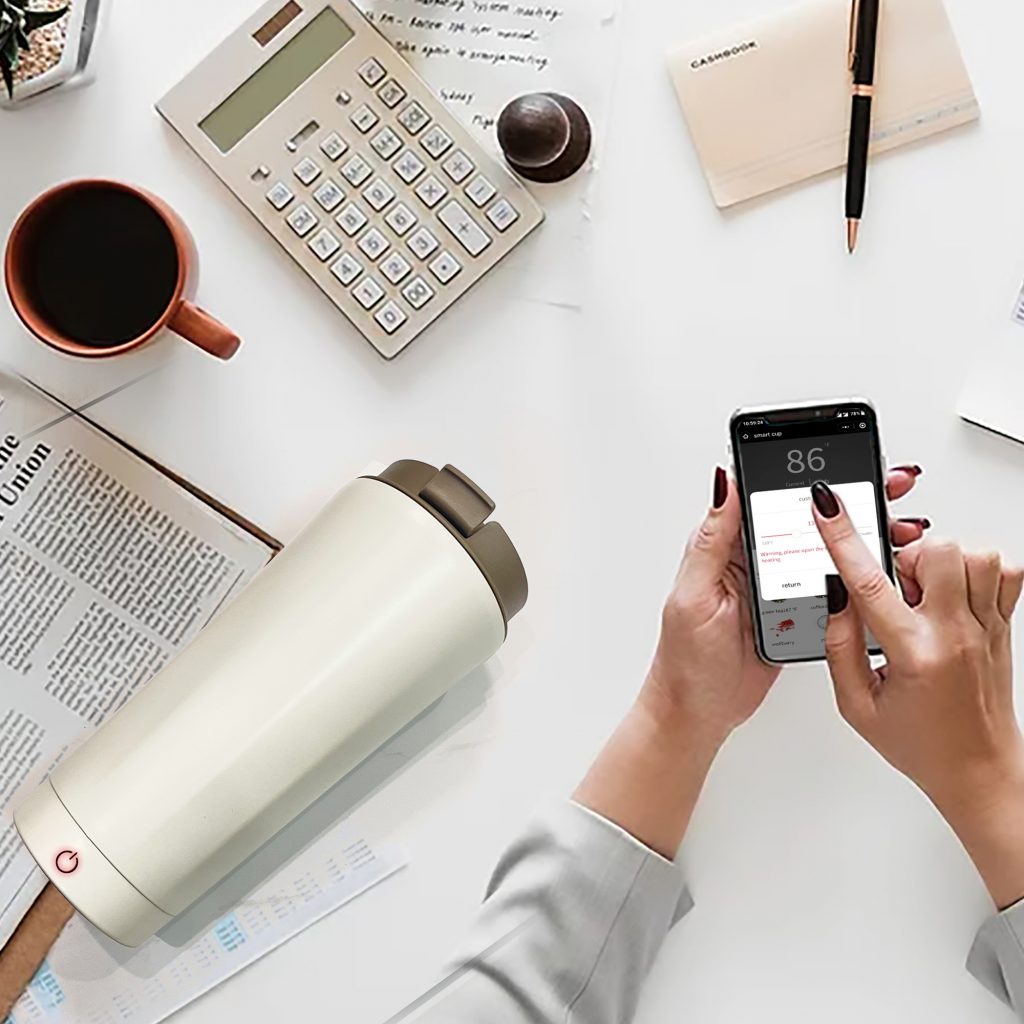 1. 122℉(50 ℃) /158℉(70 ℃):In standby, Touch the button once and twice, 122℉(50 ℃) green light, 158℉(70 ℃) orange light, when the lamp breathes, it indicates that it is heating. After heating to the target temperature, the light keep bright and keep warm after degrees.
2. Boiling water: In the standby state, touch the button three times, the red light is on, no operation within 3 seconds to enter the heating boiling mode, heating to boiling. When the boiling is finished, the buzzer "di" twice and the red light goes out.

3. Cancel: In the boiling or heat preservation state, touch the button to cancel the current state, the buzzer "di". In the standby state, touch the key three times in a row to enter the standby state.

4. Note: When cleaning the cup, please plug the waterproof plug to avoid water from the charging port. In case of water ingress, please dry it before use. When the boiling mode is selected, please open the small hole to balance the pressure inside and outside the cup, so as to avoid the danger caused by excessive pressure bouncing off the cup cover.

5. App:First, Download WeChat in the application market. After registration, click '+' in the upper right corner of WeChat, select to scan the QR code on the cup, and open the permission and Bluetooth according to the prompt to connect. Each time you use it, you only need to enter WeChat and then pull down to enter the program.